Information - Air Force One: The Model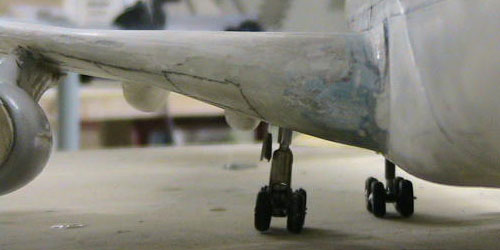 The intent of this website is to inform, educate, recruit and solicit moneys, as well as participants, students and instructors for this (as now planned, but subject to change) after-school, weekends and summer, hands-on training program. The name should give you a hint as to what our first project is going to be. That's right, it is the Presidential Aircraft, which the military label VC-25A, but what the general public affectionately refers to as "AIR FORCE ONE." We will be designing and constructing in precisely 1/7th scale, a fully flight capable, radio-controlled, 4 engine, turbine powered, 747B200 version of this unique giant of an aircraft. The finish size of the model will be a 33ft. long fuselage, 28ft. wingspan, 9ft. tall(at the tail) and about 300 lbs. flying weight.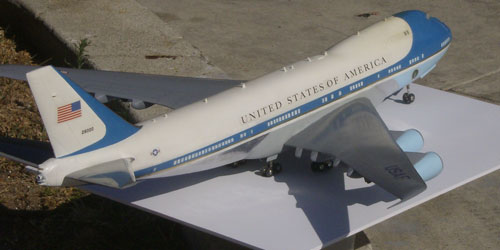 The pictures you view here are of a 1/84th scale model of AIR FORCE ONE. This will be used as a reference model to get a conceptional idea of what the 1/7th scale aircraft will look like, except for size of course! Measurements taken off this model and multiplied by 1200% will give you the size of the 1/7th scale aircraft model. (Example: 33" fuselage length x 1200% = 396" length.
Idealistically I would like to have 300 student participants (kids, adults, males and females) enrolled in the program. With that number, there would be 30 members per team. Each team would choose a leader from its members. The team leaders would be responsible for keeping their team on schedule and handle (or report) any problems that may arise.
AIR FORCE ONE is no small project undertaking by any stretch of ones imagination. Everything, and I do mean everything, about this aircraft model is BIG! Which is all the more reason to be absolutely certain that the people involved in this project have no less than a genuinely sincere interest in the field of aviation. A master schedule will be implemented once we have all of the student participants contact information. Tentative scheduling will be M-F 3:30 till 6:30pm & Saturdays Noon till 6pm. Each student is mandated to attend a minimum of 12 hours per week in order to stay in the program. (We additionally intend to develop good work ethics as well). We have yet to develop a summer curriculum. Once we do however, you'll find it located here.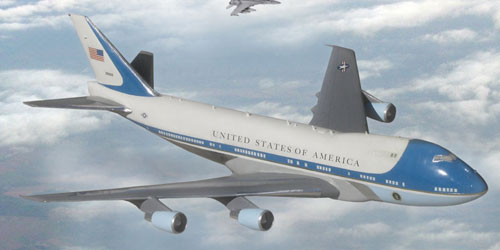 This giant sized radio controlled model aircraft will be completely operated by the students. They will do all that is required from the assembling of the modular airframe design (for ease of storage & transport) and answering questions about the project, to the actual flight demonstration of this aircraft model. Every phase of the project proves to these students that if one can believe it, then one may achieve it… it's all up to them. Imagine the feeling one internalizes when they watch as this huge model aircraft taxis onto a runway at a Military Air Show with about 100,000 people watching what they and their team members have been constructing over a 3 year time frame. AIR FORCE ONE, the model, will be demonstrated and displayed at air shows and other appropriate events across the country. We want to instill in these students that the only limitations on them is what they limit themselves to accomplishing. One may always overcome… this project will be proof positive evidence of that!
So, here's a program for the right person… can YOU handle it?